After a slight hiccup last week, we're back on track with regular releases of our podcast, 'My Pocket Psych'!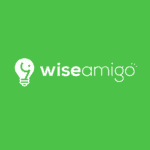 This week, I interviewed fellow occupational psychologist Paul Smith, Founder of WiseAmigo. WiseAmigo is an app focused on helping you plan and work on your own development.
We discussed Paul's career so far in the world of occupational psychology and why he founded WiseAmigo in the first place. This is the first in a series of interviews with psychologists to illustrate to listeners the breadth and quality of work being done by practitioners out in the real world.
If you're a practitioner psychologist in the workplace and you're interested in being interviewed for the podcast, get in touch. We'd love to hear from you.
You can find out all about the app by checking out the iTunes App Store listing and following them on Twitter: @WiseAmigo.