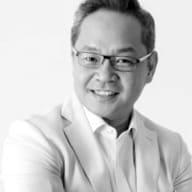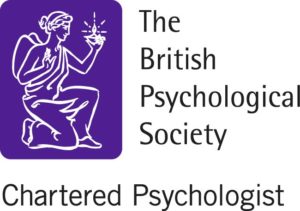 Chartered Psychologist
About Austin
Austin is a Chartered Psychologist and Associate Fellow with the British Psychological Society, Chartered Scientist, Registered Industrial-Organizational Psychologist and Associate Fellow with the Hong Kong Psychological Society and Registered Psychologist with the Singapore Psychological Society. He is also a founding member of the European Mentoring Coaching Council, Asia Pacific Region.
He is an ACT practitioner and has an interest in workplace bullying. His PhD focused on helping bullied individuals to deal with residual psychological impacts by improving their psychological flexibility. He has contributed articles to both print and online media on issues related to psychometric assessments, talent retention and outplacement.
Professional Experience
Austin has 26 years of working experience across various specialisations including C-Level executive assessments, executive coaching, career management and outplacement, volume psychological assessment, training, project management, sales and marketing, business development and operations.
Before becoming a Psychologist, Austin has held various senior sales and business development positions both in Singapore and Hong Kong in the Security, Construction and Food & Beverage industries.
Austin combines his knowledge of psychology and business understanding to help organisations identify and develop talents. He has worked with organisations and individual executives across Pharmaceutical, Oil and Gas, Insurance, Manufacturing, Retail, FMCG, Telecommunications, Finance, Legal and Media industries.
Austin is trilingual and has extensive experience working on projects in Asia Pac and Greater China regions.
Professional Accreditation
Below is a breakdown of Austin's professional accreditations:
CPsychol – Chartered Psychologist, British Psychological Society
Associate Fellow, British Psychological Society
RIOP – Registered Industrial-Organizational Psychologist, Hong Kong Psychological Society
Associate Fellow, Hong Kong Psychological Society
Registered Psychologist – The Singapore Psychological Society
Chartered Scientist, The Science Council
Associate Member, American Psychological Association
Associate Member, Society of Industrial and Organizational Psychology
Professional Member, The Hong Kong Institute of Human Resources Management
Qualifications
Below is a breakdown of Austin's qualifications:
PhD in Organizational Psychology, Birkbeck, University of London
MSc in Psychology of Work, University of Leicester
PgDL in Law, The College of Law, London
LLM in International and Commercial Law, University of Buckingham
BSc Psychology with Socio-Legal Studies, University of Buckingham
Level A & Level B Certificate of Competence in Occupational Testing, British Psychological Society
Registered Practitioner of Psychological Testing Center, the British Psychological Society
European Test User Certificate (Level 2): Work and Organisational Assessment
Certified in a suite of psychometric tools : Talent Q, Wave, SHL, 15PF, Identity, Apollo, Hogan and Cubiks