Coaching FAQ
Frequently asked questions
We've gathered and answered some of the most commonly-asked coaching questions below. Please get in touch if you have additional questions about coaching, its benefits and how it can work for you and your organisation.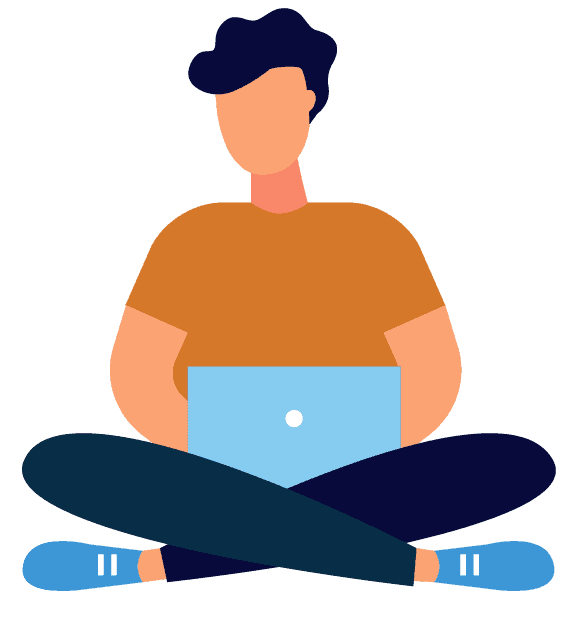 Coaching: Getting started
What is a 'chemistry meeting'?
A chemistry meeting is a free, no-commitment opportunity to talk with one of our team and discuss your coaching needs. They'll explore what it is you'd like to work on and get a feel for your context and goals. You get an excellent opportunity to find out more about them as a professional. They'll answer all your questions and give you the information you'll need to base your coaching decision on. To book a free chemistry session with one of our team, visit our public calendar here.
Can I choose the coach I want to work with?
Absolutely. Of course, this will depend on their availability. But we do our utmost to ensure you're matched with a coach you feel you can work with. You can find out more about each of our coaches by visiting our team profiles page. Feel free to get in touch with them directly with any questions or just book a chemistry meeting with them via our appointments page.
Isn't coaching just goal-setting?
While many people find it useful to use coaching sessions to identify, clarify and work towards their goals, not all coaching features goals. And of course, if you come to the table with pre-existing goals, we can work with that too. 
Working with a coaching psychologist means moving beyond simple goal-setting. We explore what's stopped you from achieving your goals in the past, looking at the role of your thoughts, emotions and behaviour.
Check out this video to learn why coaching isn't just about goals. 🎥 Coaching: It's not just goals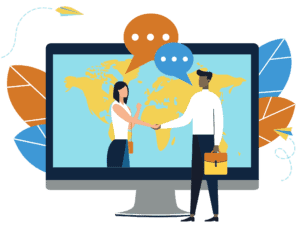 How long are coaching sessions?
We typically schedule coaching sessions for one hour. But don't forget, you'll be investing time in preparation for these sessions, and then taking time to reflect and try out new things in between.
How long is a typical coaching programme?
We typically offer a coaching programme of six, one-hour coaching sessions, scheduled monthly. This makes for a six month opportunity to make the changes that are important to you.
🎥 And you can watch this video to find out why coaching can't go on forever.
Can I get support in between coaching sessions?
We actively encourage you to reach out to your coach with questions, updates and requests for clarification. The action you take between your coaching sessions makes all the difference, so we don't want you to delay action and wait until your next coaching session to ask questions.
Where do coaching sessions take place?
The vast majority of our coaching sessions take place via video conference. Depending on your location, we can also schedule face-to-face sessions in your place of work. And of course, we can arrange a mix of the two.
Coaching: About us
What qualifications do your coaches have?
All our coaches are chartered psychologists, and hold additional coaching qualifications. This means they have accredited post-graduate training and significant industry experience. As members of the British Psychological Society, they are bound by its Code of Ethics and Conduct. You can find out more about what it means to be a chartered psychologist here.
What kind of industry experiences do you coaches have?
Our experience is varied to say the least! We have worked in organisational contexts as diverse as: airlines, food and beverage conglomerates, local government departments, creative studios, professional services firms, IT start-ups, financial services organisations, marketing and PR agencies and giants in the pharmaceutical sector.
What is a coaching psychologist?
Coaching psychologists bring their understanding of how people think, feel and behave to coaching contexts. This might be coaching for wellbeing, careers coaching, coaching to overcome challenges or to develop new skills.
They build on their domain knowledge of people at work, and use coaching skills to support their clients' journeys to valued outcomes. An example would be a deep understanding of the origins and causes of stress, its impact on wellbeing and performance, and an evidence-based stress management programme to help a client improve their situation. You can find out more in this blog post.
How can I find out more about your approach?
As coaching psychologists, we use evidence-based approaches. Simply put, we use the approaches that work. Our coaching underpinned by Acceptance and Commitment Theory (ACT) which supports well-being and performance at work.  You can learn more about ACT here. 
Coaching: Getting the most from the experience
What should I do between coaching sessions?
One of the most important factors that contributes to coaching success is maintaining your focus on your development between coaching sessions. This includes reflection, experimenting with new skills and approaches, and reflecting on your coaching journey. Check out this video for some tips on how to maximise your gains. 🎥 What should I do between coaching sessions?
How can I prepare for my first coaching session?
 It's a great idea to dedicate some time to preparation for your first session. And we've compiled some simple guidance in this video:
How can coaching support my wellbeing?
When it comes to wellbeing, there are no one-size fits all solutions. Our approach to to equip our clients with the insights and skills they need to develop and maintain their wellbeing in a way that's aligned with their values.
We emphasise an evidence-based approach to support your wellbeing journey. We might work on cultivating healthy habits to improve your general wellbeing. It might be about developing psychological flexibility to better deal with your thoughts and emotions and stress that is so common in the workplace. Or it could be the acquisition of healthy coping strategies, so you can deal with life's challenges in a more sustainable way. 
How can coaching support my productivity?
Productivity represents one of of our three core coaching areas. We define productivity as "doing the right thing, in the right way, at the right time". We avoid hustle culture, or any inference that we all need to be doing more! ur approach is based on healthy and sustainable approaches to getting our most important things done.
Common productivity topics include dealing with procrastination, effective goal-setting, learning how to overcome barriers to delegation, as well as general planning and organising.
How can coaching support my effectiveness?
At WorkLifePsych, we use 'effectiveness' instead of 'soft skills' – a phrase that diminishes their importance in the workplace.
When it comes to effectiveness, our coaching could include a focus on interpersonal relationships, adapting to changing circumstances, transitioning into a new level of seniority, learning how to manage and lead others, boosting confidence and generally getting out of your comfort zone. 
Coaching: How is it different?
How does coaching differ from mentoring?
These are both activities that can support growth and development. But they differ in some very important ways. Most mentors work in the same industry as their mentee and/or have extensive industry experience. They are more senior than their mentee and actively share their professional experience to provide guidance. 
Coaches don't need to have worked in the same industry as their coachees and don't guide their career decisions. In fact, using themselves as a benchmark or an example is only really appropriate in some quite specific contexts. An effective coach could be at an earlier stage in their career than their coachee and don't have a sole focus on career development and advancement.
How is coaching different from therapy?
Coaching and therapy overlap in a number of ways. It requires years of training to be a chartered psychologist – whether it's coaching, counselling or clinical in focus. Coaches and therapists need to be registered with a professional body and engage in continuing professional development and professional supervision. 
These activities differ in terms of their focus. Therapy may assist someone dealing with a significant life event (e.g. bereavement, relationship breakdown etc) or where their mental health is having a significant impact on their everyday activities (e.g. depression, anxiety etc). Coaching psychologists are also concerned with the wellbeing of their coachees, but tend to work with individuals whose everyday life isn't made significantly more difficult by a mental health condition.
Does my anxiety / depression / other condition mean I can't work with a coach?
If we didn't coach people whose mental health wasn't perfect, we'd never have any clients! What's key is that we're clear on the focus of the coaching. Coaching could focus on someone's career journey, while they worked with a therapist on their anxiety. 
That said, this is a lot of work for one person to do – so we're always mindful of the benefits of waiting until therapy has come to a natural conclusion before starting a coaching relationship. 
There are no 'one size fits all' solutions here, so please feel free to get in touch with your questions about this topic and we can indicate whether coaching is a suitable activity for you.