In my career as a psychologist, I've assessed many people in lots of different contexts: recruitment, coaching, identification of leadership potential and so on. One thing all of these contexts had in common was the use of some form of psychometric. While these can be very helpful tools, they are often misunderstood by the people who are asked to complete them.
As this can lead to a level of anxiety or frustration and sometimes even anger, it's perhaps useful to dispel a few myths about psychometric assessments and highlight the best way to approach them.
What are psychometrics?
Psychometric assessments can be used in a variety of contexts, including selecting candidates for new roles, providing insight to career choices, as part of one to one coaching and to facilitate team development.
They represent an attempt to quantify and describe some aspect of our mental existence, whether it's our personality or our cognitive ability. Good psychometrics measure specific individual differences accurately and measure them consistently over time.
Poor psychometrics – those questionnaires lacking in substance – are easily manipulated and tell us little about an individual's ability or typical behaviour. So, anything you choose to respond to on Facebook is not a psychometric assessment, so you should approach it like a form of entertainment. Certainly don't take it's 'results' seriously!
Psychometrics can be loosely divided into a) the kind of questionnaires that give us an insight into personality and behaviour and b) ability tests, which tell us how well someone can perform some aspect of mental ability (e.g. numerical reasoning, verbal reasoning etc).
Why am I being assessed?
If you've been asked to complete an assessment, it's probably because you've applied for a job or are taking part in some form of development exercise, such as coaching. Best practice dictates that you should already know in some detail why you've been asked and how the data will be used.
The person responsible for administering the assessment process should already have explained the role of the assessment in, for example, their decision on who to appoint to a role. If you're unsure, you should really get clarification.
In selection contexts, if you're completing a personality questionnaire, it may be that the employer wants to know more about how you typically like to do things at work. How methodical and organised you like to be, how much you like to work with others versus work alone and so on.
Use of ability tests in selection is very widespread and the employer should have made a clear link between what the test measures and the requirements of the job. It may be that the results of this test will dictate which candidates are asked to attend later stages of the recruitment process.
In development contexts, completion of a personality questionnaire is normally to provide you and the organisation with a view of your potential strengths and development areas. Outputs from questionnaires like this can then be used to tailor a development plan, which takes account of your individual needs.
What will it be like?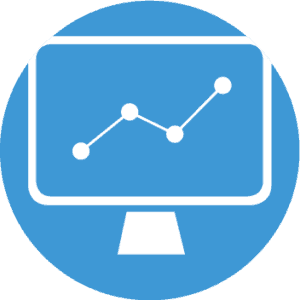 There are so many assessments on the market, it's difficult to give a very definite answer to this question. The experience can differ from assessment to assessment. While many psychometric assessments are now administered online, some organisations still prefer to use pencil and paper versions.
The latter require you to be complete them in a supervised environment, whereas online versions can be completed when and where you decide is best. Many people prefer to complete online assessments in the privacy of their own home.
Personality questionnaires usually take the format of series of statements about activities or situations, often work-related, against which you indicate your agreement or preference. Some will also ask you to rank these in order of preference, or insist you choose between two apparently equally-attractive options.
This is all in an effort to zone in on your preferences, not to catch you out. There are no absolute right or wrong answers when it comes to personality questionnaires.
Ability tests will present you with a series of tasks where there definitely are right and wrong answers. Think of them much more like multiple-choice quizzes. Depending on what the test is measuring, you may be asked to solve numerical calculations, derive meaning from a paragraph of text on a given subject, or identify the next logical piece in a series of shapes or pictures.
How can I do my best?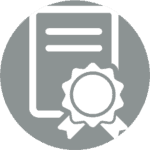 Make sure you read all the instructions! Re-read them and ask any questions you need to before completing the assessment.
Respond to questions in personality questionnaires with an open and honest perspective, indicating how you really feel about the content. All these questionnaires are seeking to do is inform a subsequent interview.
So, to give yourself the best shot, answer in a way that you feel is authentic and honest. That way, the interview will be more about you. However, if you respond to questions at random, your resulting profile will look odd and you may not be giving yourself the best shot of getting that job.
If you like to work with others, say so. If you think planning is very important, tell them. Most personality questionnaires aren't timed, but you will be given an indication of how long completion is likely to take you.
Don't agonise over the answers, just answer from your gut. Don't take too long wondering what "they are really looking for". If you submit a manipulated questionnaire, you may end up looking like a good fit for a role that would make you miserable. Is that what you really want?
If you're completing an ability test – and this should be made very clear to you in the instructions – speed and accuracy are imperative. You want to give as many correct answers in the allotted time. Some tests will allow you to use a calculator and/or pen and paper.
Make sure you have all the tools you'll need before you start the test – the last thing you want to do is find yourself scrambling around at your desk looking for a pen when the clock has already started ticking! This will all be detailed in the instructions. So again: make sure you read them!
Can I practice?
Many contemporary online assessments will have a series of practice questions at the beginning, so you can better understand what they require of you, where the relevant response buttons are on screen and so on.
Make sure you fully understand how this all works before you press 'go' and begin the assessment for real. If there are no practice questions or if you are at all unsure of what to do, make sure you flag up your questions before you begin the assessment.

What if I fail?
Firstly, you can't 'fail' a personality questionnaire. We don't tend to test for the presence of personality, given everyone has one! In recruitment, these questionnaires seek to clarify how your preferences are aligned against the requires of a given role. So you might be a 'great fit' or a 'poor fit', but all things being equal you'll get the opportunity to be interviewed to demonstrate your competence based on past experience.
On the other hand, you can 'fail' an ability test. That is, your performance mightn't reach the cut-off score that the organisation has decided it is looking for. If they are using these kinds of tests at the outset of a recruitment process, you might not get any further – to the interview stage, for example.

When will I get my results?
Best practice dictates that if you've take the time to complete any form of psychometric assessment, you deserve feedback. You may be informed at the outset of an assessment process when you can expect to get some feedback. If not, make sure you ask for it. When looking for a job, this kind of feedback can only help you in subsequent applications. You may receive feedback by phone or in person. You may also get a copy of the report and its implications to take away.
This is an area where a lot of organisations fall down – they fail to follow through and provide adequate feedback. This can frustrate job applicants or employees and damage their credibility in the eyes of both.
Where can I learn more?
The British Psychological Society (BPS) has a useful site all about psychological testing – this is a good start if you'd like to know more about this area. You can find this at www.psychtesting.org.uk.
If you have specific questions about an assessment you've been asked to complete, it's best to ask the organisation that sent you the request in the first instance. They should tell you what it measures and why it's been included in the recruitment or development process.
And of course, if you'd like to learn more about how psychometric assessment can help you and your organisation know more about talent at work, please contact us for a chat.